There's nothing quite like hunkering down in a warm home when the weather outside turns frightful! At A-1 Heating & Cooling, Inc., we want to make sure that when winter rolls around, your home is ready for it. Contact us for heating service in Bear Creek, Harpers Crossroads, Bonlee, Goldston, or Chatham County, NC, whether for routine maintenance, comprehensive heating repairs or a brand-new installation. Our expert team is always ready to help.
Our Capabilities
There's nothing our team can't do when it comes to your home's heating system. From minor problems that cost you on utility bills, to major breakdowns that leave you without heat, our team is ready to tackle them all. Some of our core competencies include: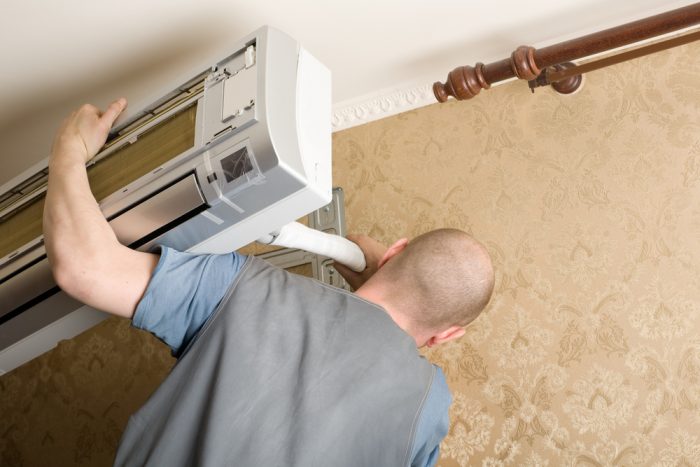 Troubleshooting:
If you hear a rumbling coming from your furnace or smell a staleness each time air starts blowing, there may be a problem worth checking out. Call our team out to get to the bottom of things! We troubleshoot thoroughly and leave no stone unturned when it comes to examining the status of your heating system and any potential problems with it.
Repair:
If you've got a pilot light that won't kick on or a blower that no longer works, it's important to seek heating repair in Bear Creek, NC as quickly as possible. Our team uses quality parts and exhibits exceptional workmanship, ensuring your heating system is being serviced to the highest order. No matter the size or nature of the problem, we're ready to fix it.
Maintenance:
Like your car, your heating system also needs routine maintenance to stay functional. Our team provides all of the scheduled maintenance services you need to avoid furnace repair in Bear Creek, NC, including filter changes, flame sensor cleaning, mechanical cleanings and inspection, among others. Enroll in our maintenance plan to get seasonal checks and 10% off of parts!
Installation:
Upgrading from an old furnace to something newer and more efficient? Let our team handle the changeover for you. We'll help you select a new furnace from a reputable brand (Trane) and see that it's properly and thoroughly installed to function perfectly from the get-go.
Enjoy Heat in Your Home
Don't wait for the winter season to sneak up on you and your heating system. Instead, call the experts at A-1 Heating & Cooling, Inc. for furnace repair and other heating services as soon as they're needed. Give us a call today at 919-837-5467 for more information.